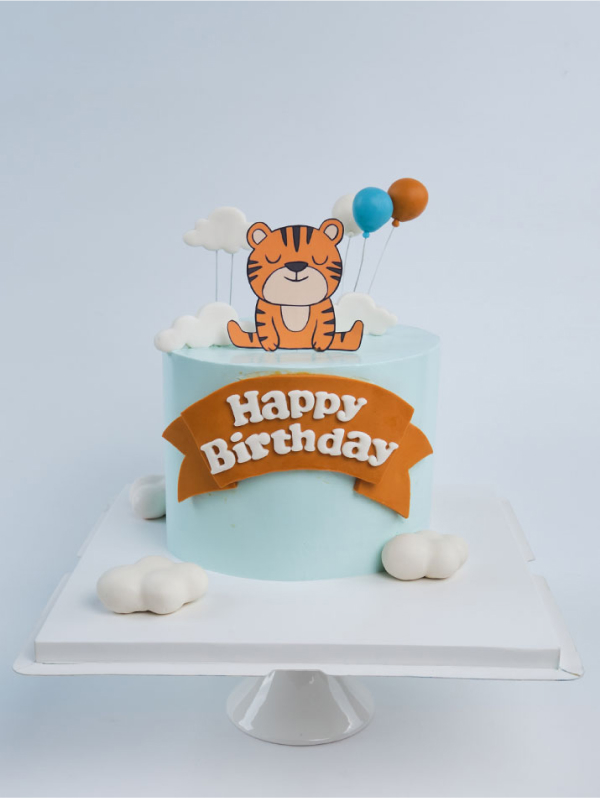 Tiger 03
"Happy birthday to you, Baby Tiger!"
Request for a consultation
The tiger cub is dreaming of a fairy world, flying high in the clear blue sky and full of ambitions and hopes.
Give your child a lovely cake designed by MaDi's artisans simply but still full of meaning and sophistication. With a soft and delicious chocolate cake filling, the cake promises to bring a unique flavor that will make the children fascinated and excited.
"Wish you always be healthy, peaceful and happy."
Please make order 2 days in advance for this design. Please note that colour of this design could be variable a bit with shown image.