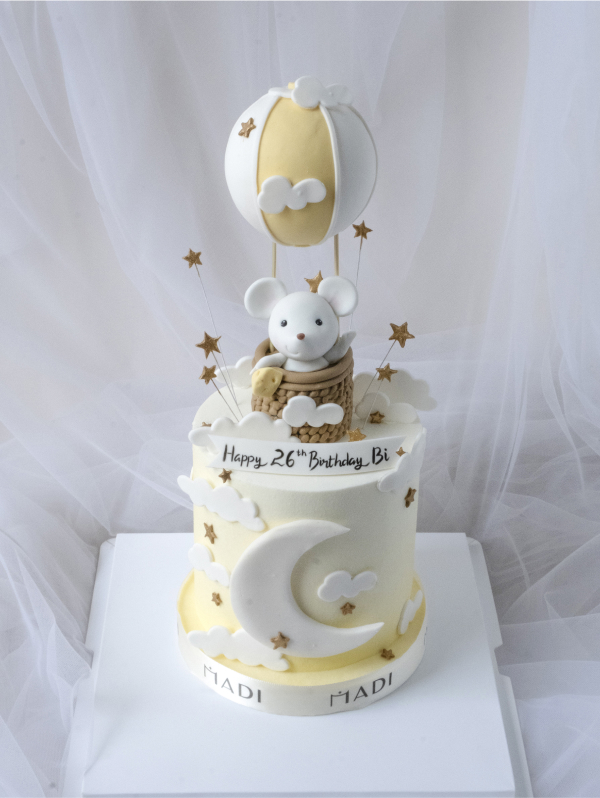 TÍ BI
Happy 26th birthday to the young man with many dreams and aspirations in his heart. Wishing Bi to soar higher and farther to pursue his passions.
Request for a consultation
The birthday cake designed by MADI for the person born in the Year of the Rat is based on the wishes that the cake's orderer wants to send to the birthday person. The cake is decorated with a fondant layer in three colors of white, yellow, and brown, creating a cozy and rustic feeling. Inside, there are layers of soft sponge cake and delicious fresh chocolate. The MADI artists have created a scene of a white mouse standing in a hot air balloon as a wish for the young man to soar high and shine on his future path.
Please make order 2 days in advance for this design. Please note that colour of this design could be variable a bit with shown image.