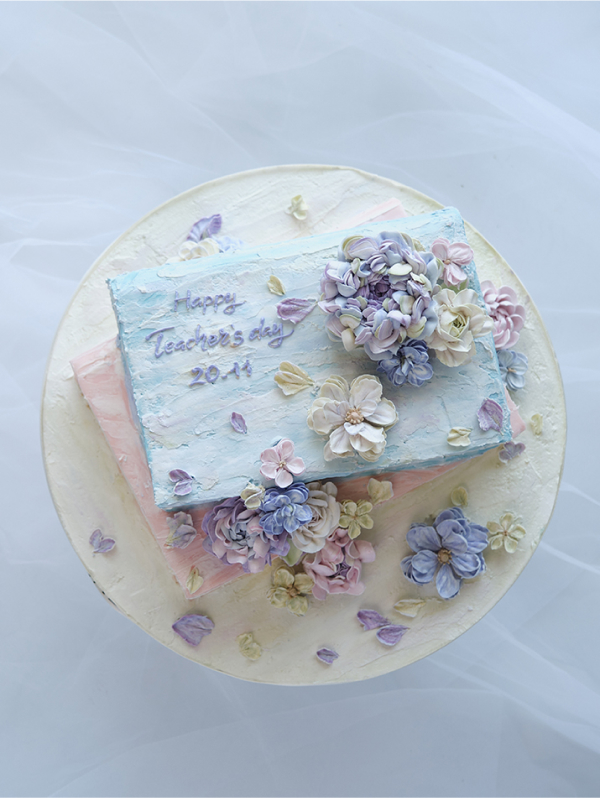 Teacher 02
Books blossoming as a gift for esteemed teachers.
Request for a consultation
Books are filled with knowledge and the essence that teachers always aspire to bring to their students, like the oar that guides their pupils through the vast and expansive river of knowledge.
The special cake designed for teachers by the MaDi artisan is unique and exquisite. Beautiful flowers bloom on the precious pages of knowledge, serving as a sweet token of gratitude to beloved teachers.
"Wishing you good health and happiness in your noble profession of teaching."
Quý khách vui lòng đặt bánh trước 2 ngày. Xin lưu ý rằng Màu sắc trên hình ảnh mang tính chất tương đối và tham khảo, màu sắc trên thực tế có thể chênh lệch nhưng không đáng kể.