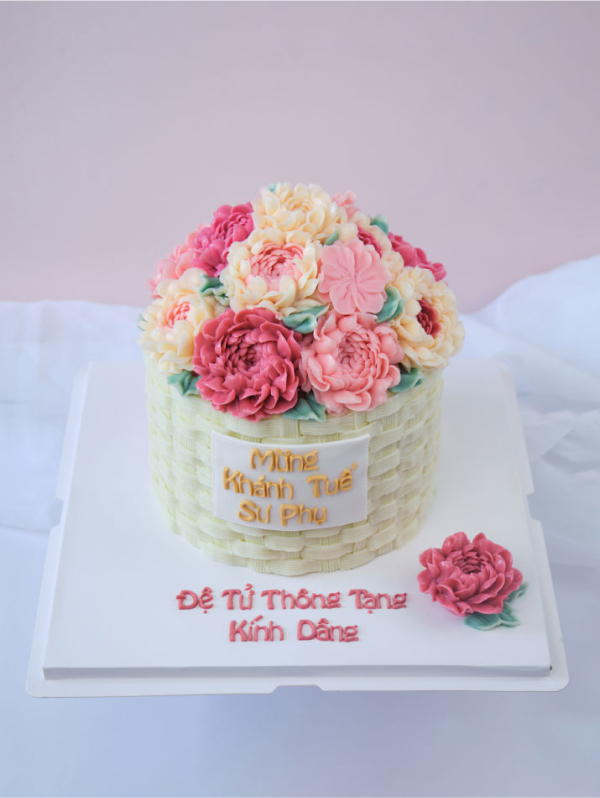 Sắc hoa 20
Offering a basket of fresh and vibrant flowers to congratulate my master on the celebration of Khánh Tuế.
Request for a consultation
The Khánh Tuế celebration is a ceremony to honor the Buddhist monks and nuns who have added another year to their spiritual journey, a time for disciples to express their gratitude and piety to their revered master in their diligent practice.
The MADI Cake artist has created a delicate and elegant basket of peony flowers. The soft and sweet flower basket cake is a gift from the Thông Tạng disciples to celebrate the Khánh Tuế of their master.
Thank you, master, for teaching us the good and righteous ways, being a role model for us to follow in our spiritual practice, and aiming for a peaceful and liberated life beyond the cycle of birth and death.
Please make order 2 days in advance for this design. Please note that colour of this design could be variable a bit with shown image.