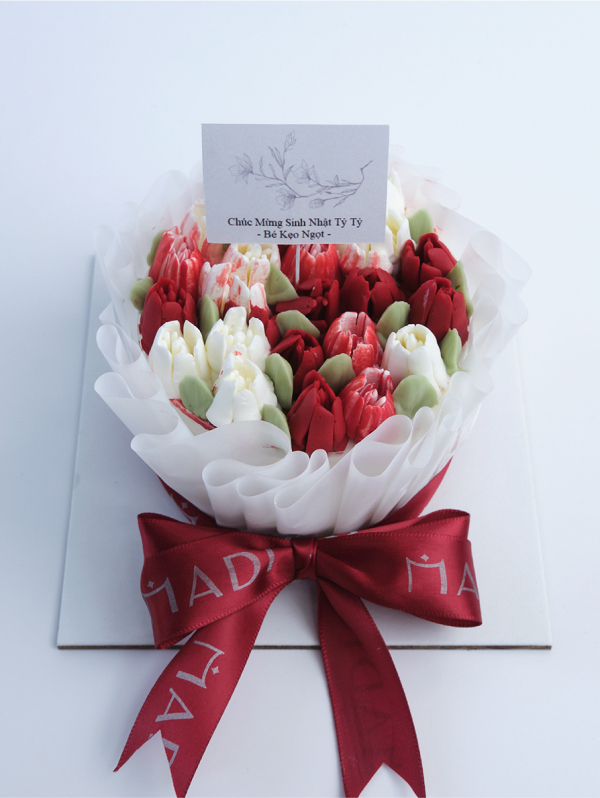 Sắc hoa 18
For my dear older sister, the sweetest and most beautiful tulip bouquet. - From little Kẹo Ngọt.
Request for a consultation
A beautiful tulip bouquet is a surprise gift that little Kẹo Ngọt wants to give to her older sister on her birthday. The red tulips represent passion and allure, as a symbol of love and enthusiastic care. The white tulips represent sincere friendship, respect, and deep gratitude, with an elegant and sophisticated beauty.
Designed by the MADI Cake artist with sweet buttercream and a harmonious combination of red and white colors, the bouquet promises to create a surprising impression and evoke fond memories for older sister or anyone who admires it.
Please make order 2 days in advance for this design. Please note that colour of this design could be variable a bit with shown image.