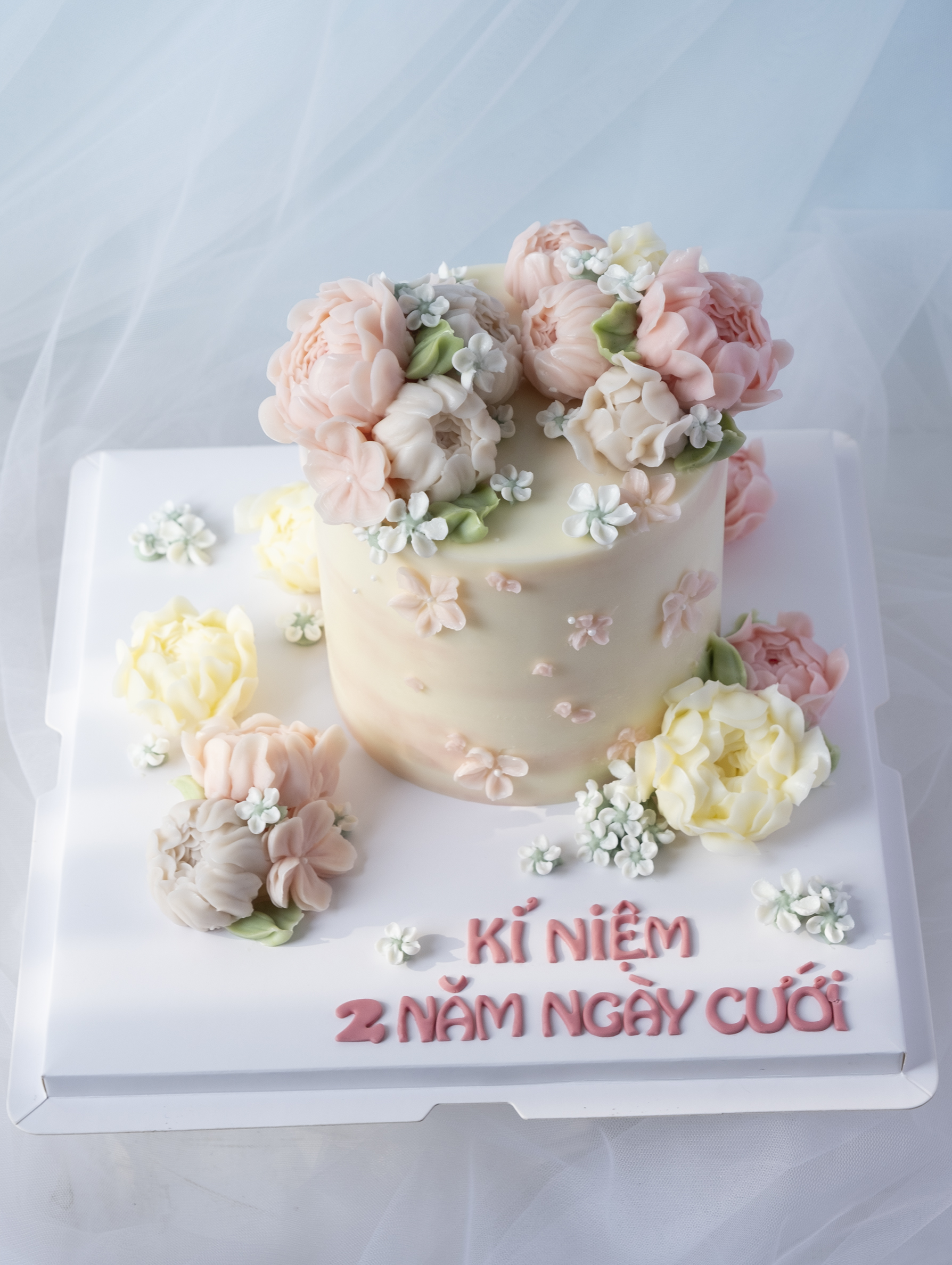 SẮC HOA 02
Congratulations on our 2-year anniversary of living together. I wish that we will always be happy and stay together forever, my love!
Request for a consultation
The artisan-made MADI cake for this special anniversary features delicate peonies, which are symbols of happiness. Each petal is carefully crafted with skillful pastel tones, and adorned with white baby flowers, making the Sắc hoa 02 cake sparkle with beauty.
Inside, the cake consists of soft chocolate layers, combined with fresh chocolate layers, creating a sweet and delicious flavor for this joyous anniversary.
Please make order 2 days in advance for this design. Please note that colour of this design could be variable a bit with shown image.