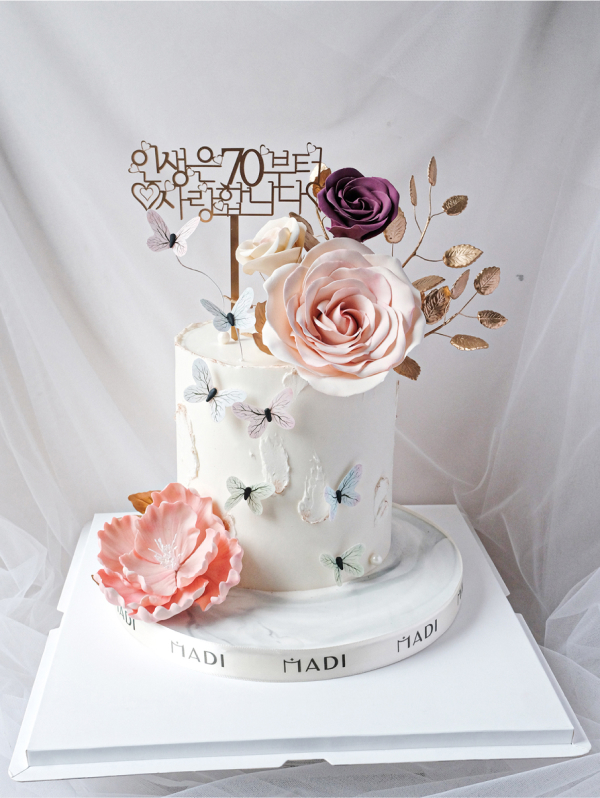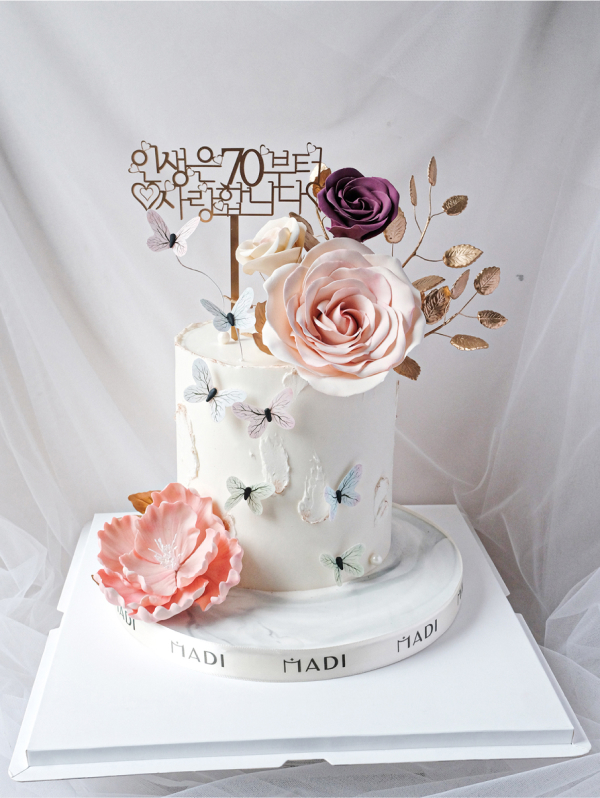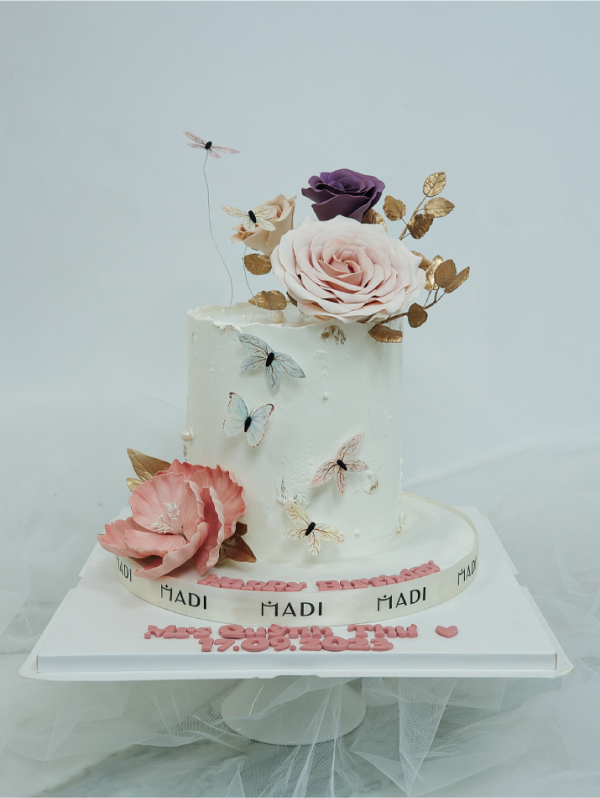 ROSY 01
Life begins at 70 - We love you, Mom. A short but meaningful wish filled with deep and sacred emotions.
Request for a consultation
"Mom - you have worked tirelessly for many years to raise us into adulthood.
Mom - you have silently sacrificed your youth with the desire for us to become good people and live in peace.
And now, when we have succeeded, you finally have a little time for yourself, to relax and be happy with your grandchildren."
Those are all the words that the cake owner wished to convey to her mother on her 70th birthday. With a gentle and slightly solemn color tone, but still retaining elegance and allure, that is the spirit that MADI wants to convey in this cake design.
Please make order 2 days in advance for this design. Please note that colour of this design could be variable a bit with shown image.