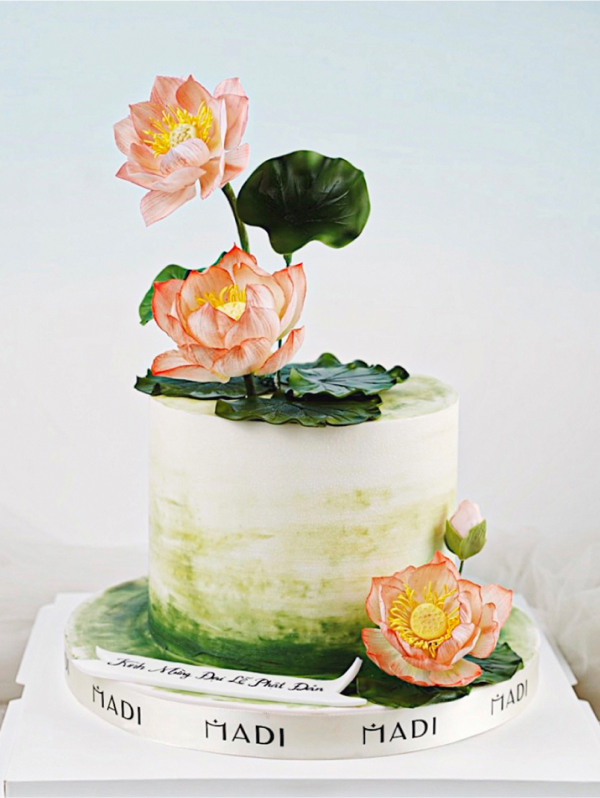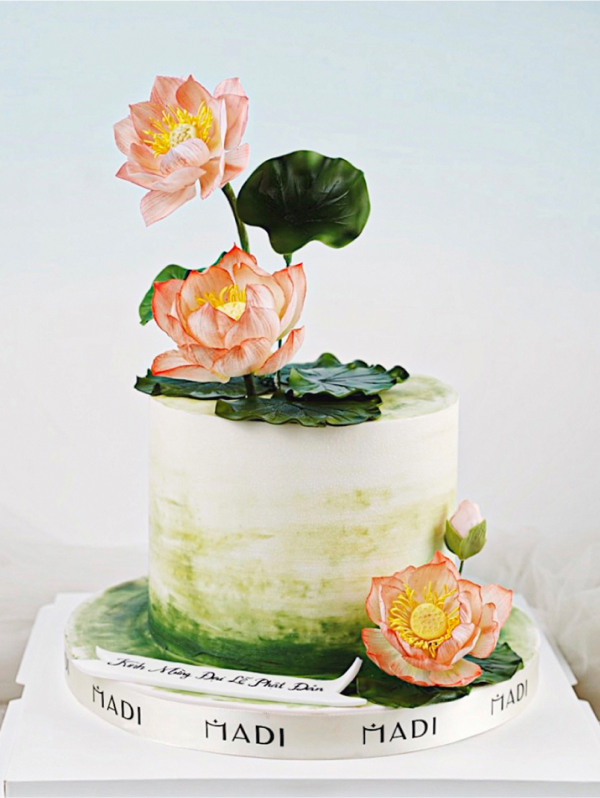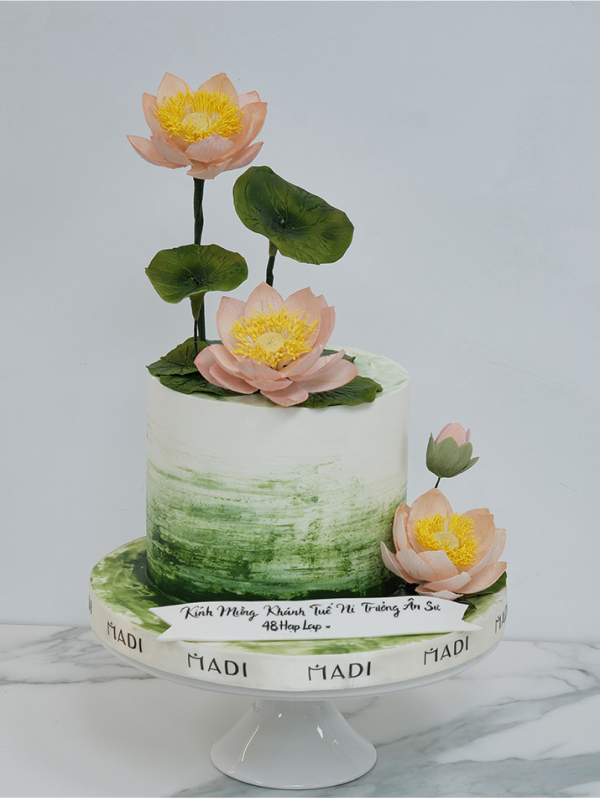 LIÊN HOA 03
Dedicatedly offering a Lotus flower on the occasion of Buddha's Birthday.
Request for a consultation
The cake is the heartfelt offering of Buddhist guests to express their sincere respect to the Buddha on the anniversary of his birth. The lotus flower is a symbol of purity in Buddhism, which the Buddha always wanted people to aspire to: to keep the soul pure like a lotus flower, close to mud but not tainted by its smell.
Please make order 2 days in advance for this design. Please note that colour of this design could be variable a bit with shown image.