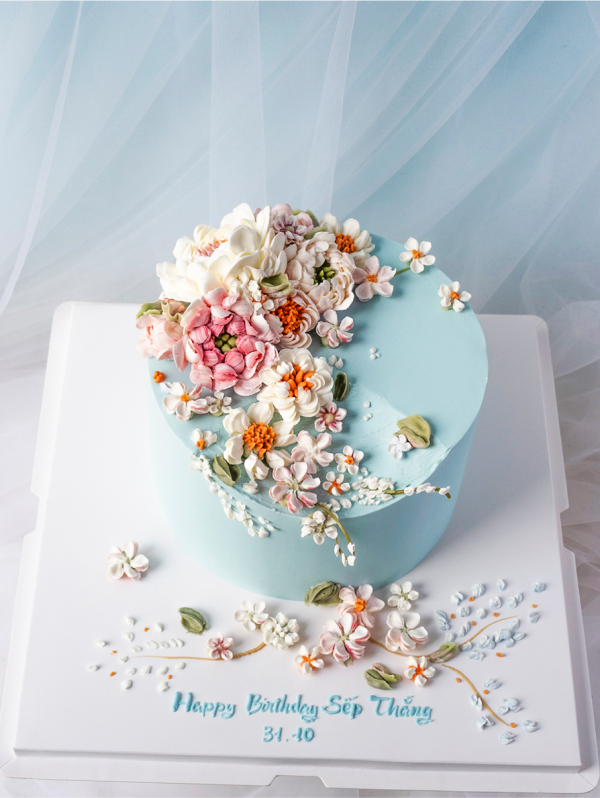 LẬP XUÂN
A "Lập Xuân" cake is a way to express our wishes to our boss. Wishing our boss a warm and happy day, just like the first day of Spring.
Request for a consultation
The "Lập Xuân" cake is designed by MADI in the style of a magnificent buttercream flower. Each petal and color is carefully selected and arranged by the MADI Cake artist to create a masterpiece of art that is too beautiful to eat. The arrangement of flowers, from principal to accessory, from the small branches to the leaves, makes the cake even more sparkling and sharp.
The filling of the cake is made from soft and smooth Hong Kong sponge cake and fresh and sweet-sour pineapple jam, creating a unique and attractive flavor of the cake.
Please make order 2 days in advance for this design. Please note that colour of this design could be variable a bit with shown image.