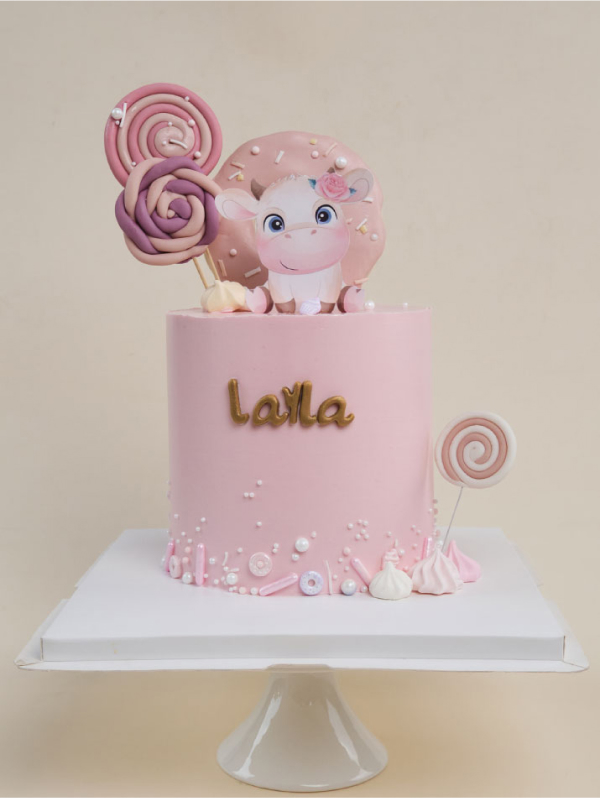 Kim ngưu 09
The sweet birthday cake for baby Taurus Layla, designed by MaDi's artisans, is sparkling and lovely.
Request for a consultation
Taurus baby Layla is now one more year old, uncle!
My childhood world has added new sweet and happy things. Taking care of her parents, being loved by her grandparents and being loved and cared for by everyone, baby Layla is becoming more and more lovely, happy and smarter.
The candy pink cake is a birthday gift that parents have dedicated to their Taurus baby. How sparkling and cute it is!
Please make order 2 days in advance for this design. Please note that colour of this design could be variable a bit with shown image.