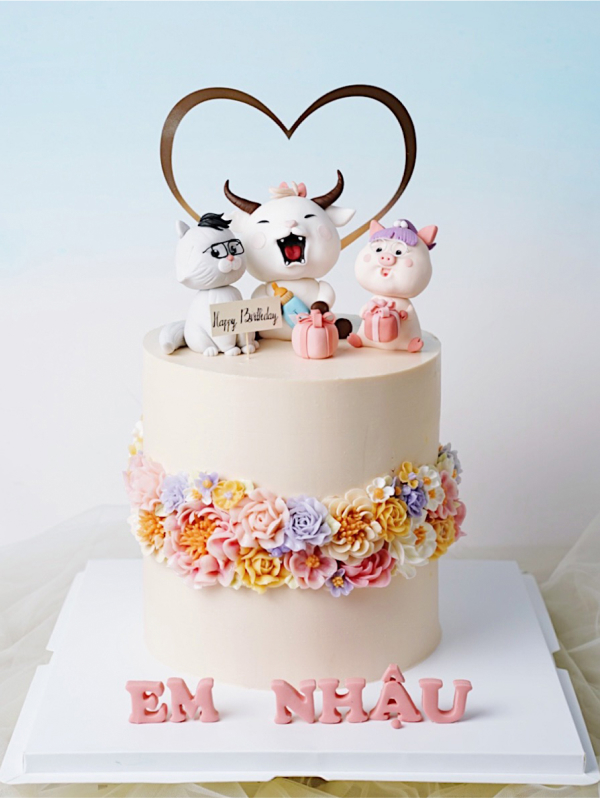 KIM NGƯU 05
Happy birthday to Em Nhau - the little boy born in the year of the Buffalo, from the whole family.
Request for a consultation
The cake model imitates Em Nhau's small party with his friends, Cat and Pig. The characters are shaped with vivid expressions, and Em Nhau stands out in the center with a cheerful smile.
The cake is decorated with a round strip of buttercream flowers, adding more colors and bringing the children's childhood world closer to nature.
Please make order 2 days in advance for this design. Please note that colour of this design could be variable a bit with shown image.