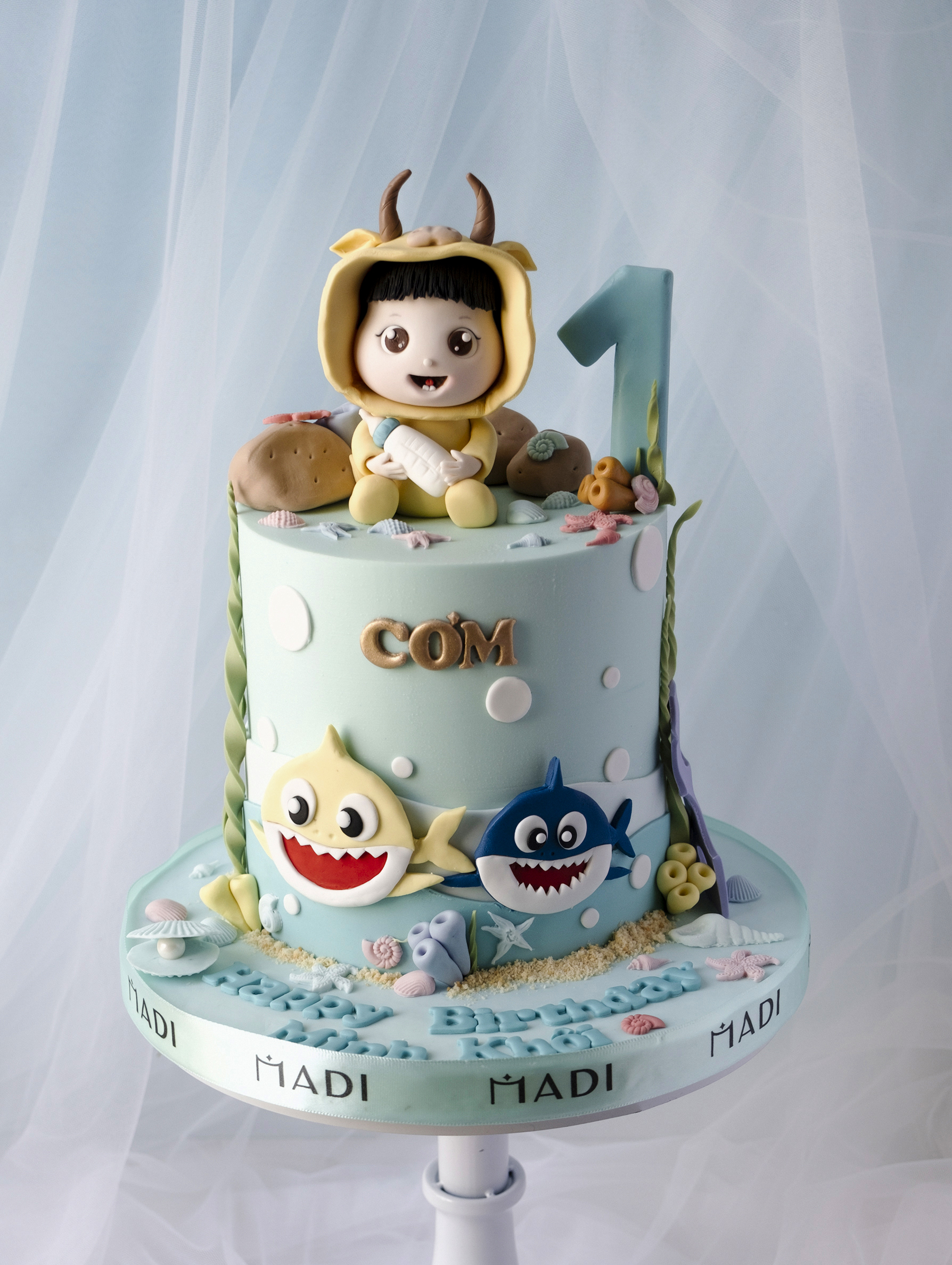 KIM NGƯU 04
Happy first birthday to little Taurus boy. Wishing you happy, healthy, and full of love from everyone.
Request for a consultation
This first birthday cake for the little Ox boy is made from soft and delicious sponge cake combined with rich and sweet chocolate, which is a favorite of sweet-loving children. The blue ocean with cute baby sharks dou dou dou dou that kids love has been perfectly recreated on the cake for his first birthday.
Please make order 2 days in advance for this design. Please note that colour of this design could be variable a bit with shown image.