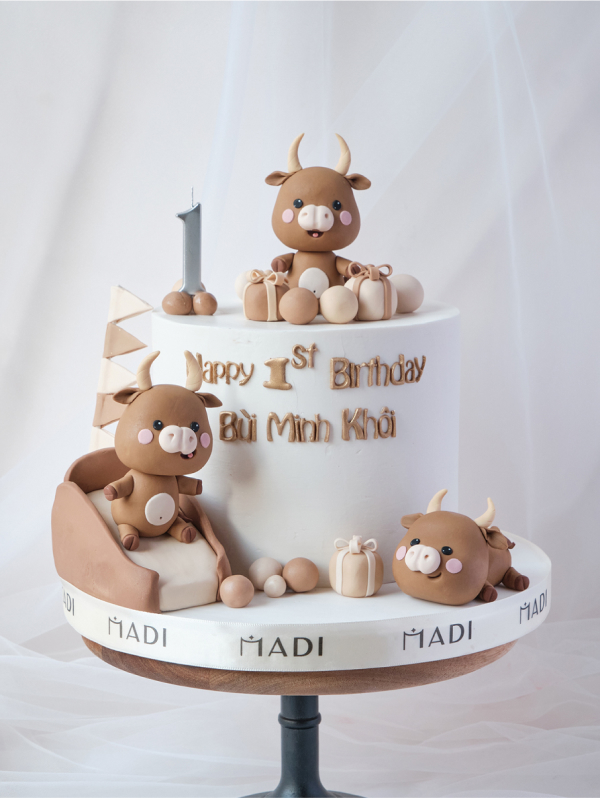 KIM NGƯU 03
Welcome to the world, my child. Wishing you good health, quick growth, and happiness always!
Request for a consultation
The MaDi's creation for Minh Khoi's first birthday cake model is based on a one-year-old boy's worldview: Eating, Sleeping, and Playing. As the parents of a one-year-old boy, they only wish for their child to play and express their emotions freely, eat well and continue to explore the exciting world around them. All of these wishes from Minh Khoi's parents have been fully and emotionally created by the MaDi artists, making Minh Khoi's first birthday happy and memorable.
Please make order 2 days in advance for this design. Please note that colour of this design could be variable a bit with shown image.