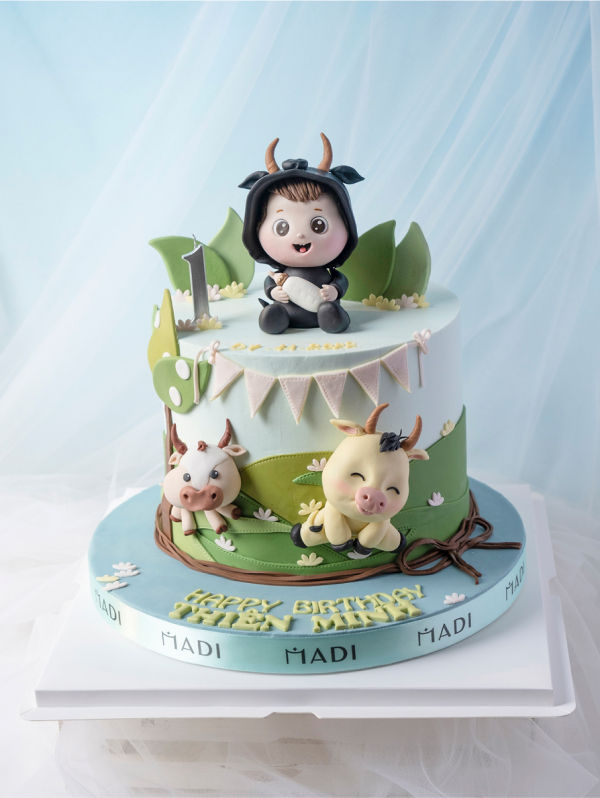 KIM NGƯU 01
Birthday gift for the baby born in the year of the Ox from the parents. Hoping that the child's childhood garden will be simple and full of joy and laughter.
Request for a consultation
The childhood world of the child is like a simple garden filled with laughter from a few friends and surrounded by nature and trees. With this idea in mind, MaDi has created the Kim Ngưu 01 cake with caramel and cream caramel filling inside, lightly sweet and slightly buttery, making the child's party even more complete.
Please make order 2 days in advance for this design. Please note that colour of this design could be variable a bit with shown image.