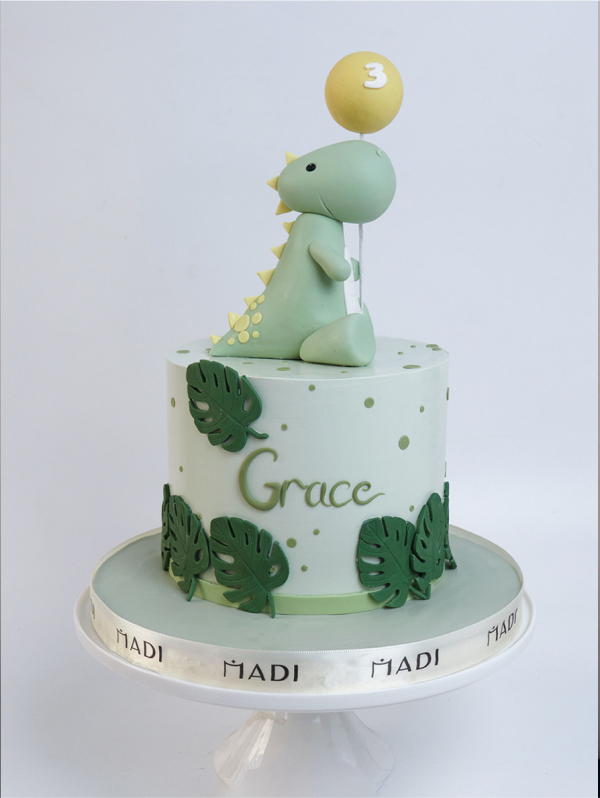 Khủng long 03
A cute dinosaur birthday cake for my child in the midst of lush green trees.
Request for a consultation
Today, Grace, the baby of Mom and Dad, turns another year older. Mom and Dad are happy and proud to see their child grow up healthy and happy every day, along with her beloved stuffed dinosaur friends.
The cake is decorated by MaDi artisans with a green dinosaur-shaped fondant. The choice of cake fillings, gato and chocolate, is Grace's favorite and will make her and her little friends feel loved and understood.
"Mom and Dad hope that in this new age, Grace will become a well-behaved child and make many new cute friends at school, just like her dinosaur friends.
Please make order 2 days in advance for this design. Please note that colour of this design could be variable a bit with shown image.