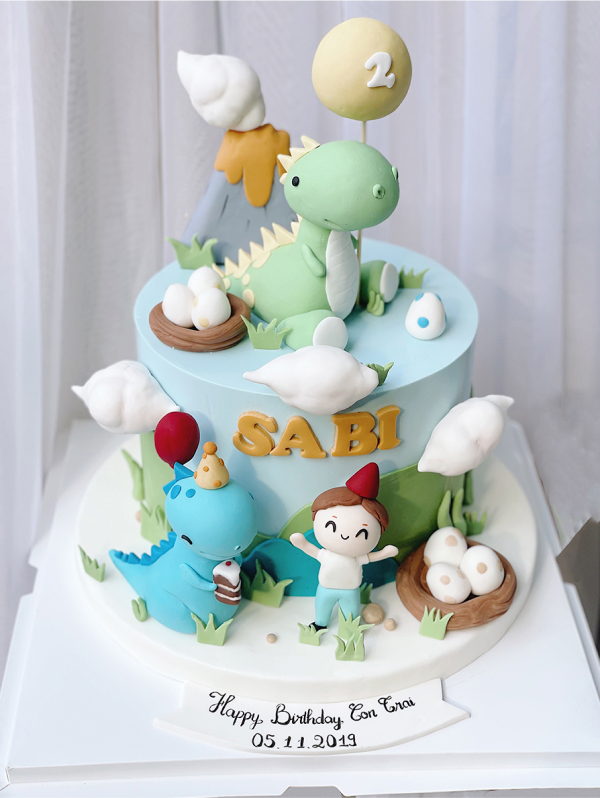 KHỦNG LONG 01
Happy 2nd Birthday to Sabi.
Request for a consultation
Sabi, our child, has now turned another year older. Thank you for being healthy and happy with our family. Mom and dad give you a Dinosaur cake designed by MaDi artisan. The dinosaurs are like your friends, happily celebrating Sabi's birthday. We hope you grow up and explore the colorful world around you.
Please make order 2 days in advance for this design. Please note that colour of this design could be variable a bit with shown image.