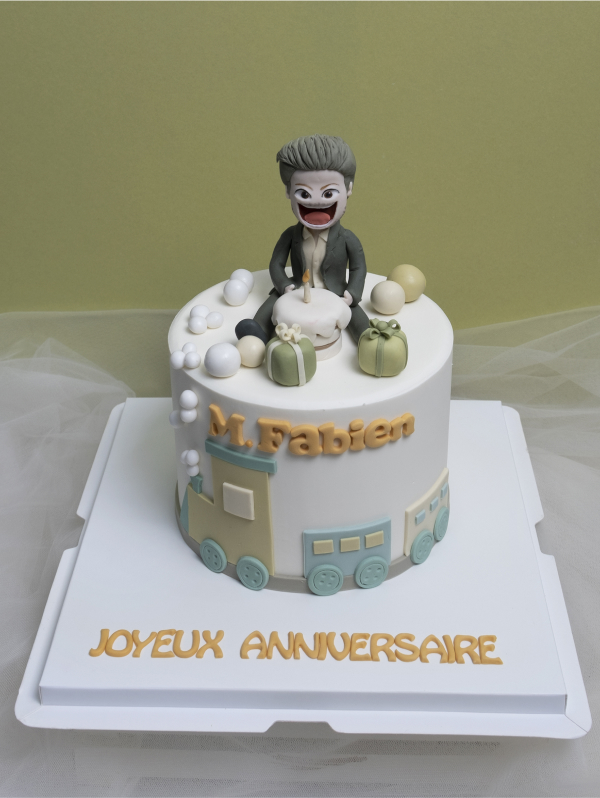 HAPPY MAN
Happy birthday, Mr. Fabien. Wishing Boss Fabien a meaningful and happy birthday.
Request for a consultation
The cake design for happy men by MADI artisans was inspired by a boss who loves Manga comics, and they meticulously designed and decorated the cake with fondant. The cake features an image of a middle-aged man shaped after a Manga character, who is very happy with a mini cake and a small train decorated around it. The cake filling is made of soft Hong Kong sponge cake layers and sweet and sour fruit jam layers, creating a delicious and appealing cake.
Please make order 2 days in advance for this design. Please note that colour of this design could be variable a bit with shown image.