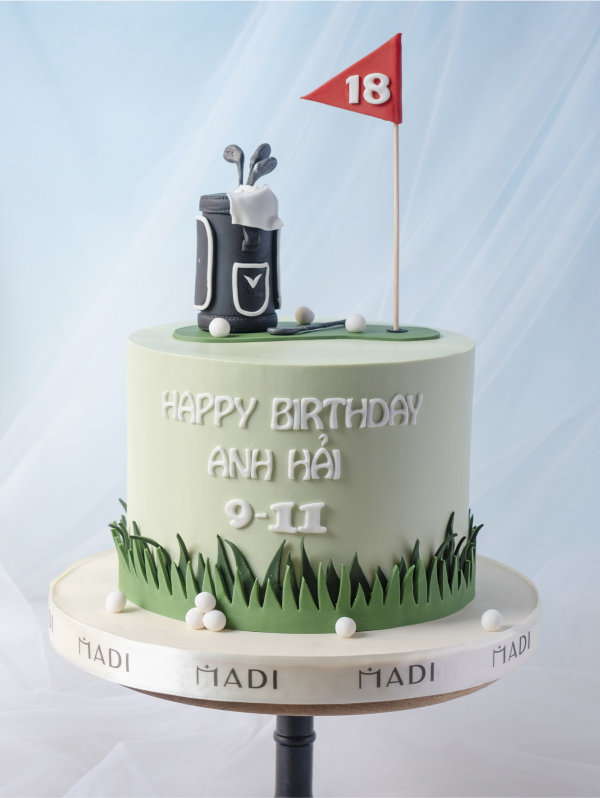 GOLFER 01
Happy birthday to Hai, wishing you health and youthfulness as when you were 18. Wish you many experiences and happiness in your life.
Request for a consultation
The birthday cake is designed for golf enthusiasts by MADI. The artist has created a mini green golf course made of fondant on the small cake, with meticulous details of golf equipment and harmonious colors. The combination of soft and smooth chocolate layers with sweet and sour passion fruit and fresh strawberries creates a special and delicious cake.
Please make order 2 days in advance for this design. Please note that colour of this design could be variable a bit with shown image.