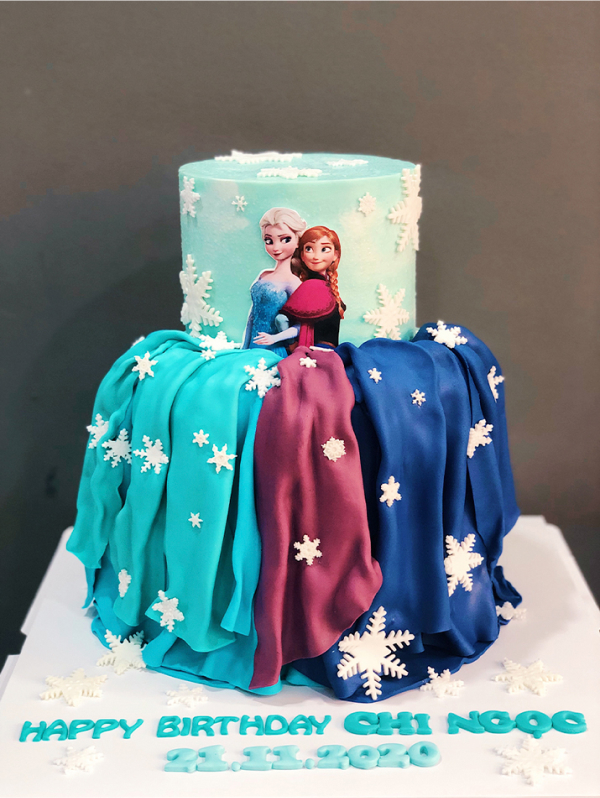 FROZEN 02
"Happy birthday Chi Ngoc. Wishing Mommy's princess a joyful birthday, growing more beautiful and lovely every day, my dear!"
Request for a consultation
The two princess sisters in the famous animated movie Frozen are beloved characters among young children. Chi Ngoc is also a big fan of these princesses, and on her birthday, her mother gave her a beautiful cake inspired by the movie. The artist at MaDi created a moment when the two princesses sat next to each other with sparkling snowflakes, looking magnificent and glamorous. With a cake that matches her taste, Chi Ngoc is sure to be happy and delighted.
Please make order 2 days in advance for this design. Please note that colour of this design could be variable a bit with shown image.