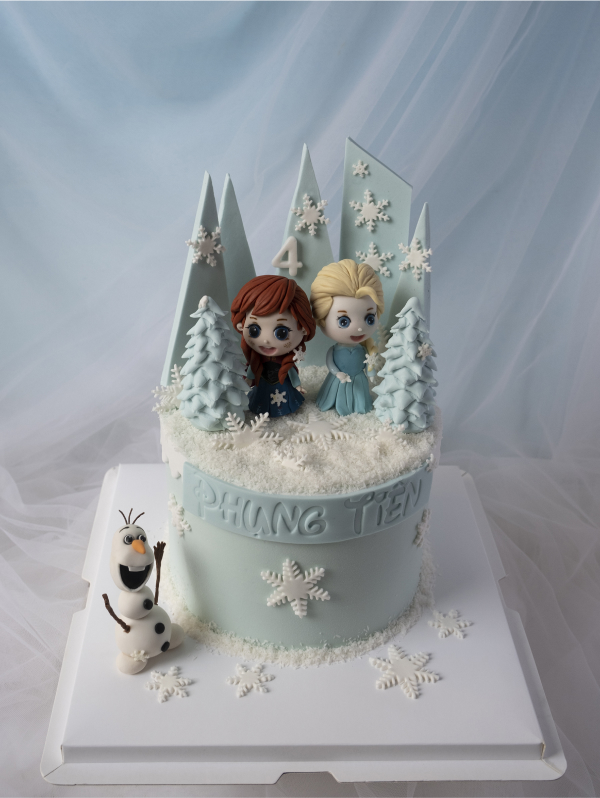 FROZEN 01
Parents dedicate a cake in the shape of princesses Elsa and Anna to their beloved daughter on her 4th birthday.
Request for a consultation
The Disney animated movie Frozen has taken the world by storm, not only among children but also young adults. Elsa and Anna have become familiar names in the childhood memories of many. Inspired by the two princesses, the artists at MADI have created a cake that captures the icy breath of the Frozen land. The cake is made from layers of caramel and cream caramel, giving off a rich aroma and a distinctive flavor that is irresistible when enjoyed with the white and blue fondant layers. The two princesses are meticulously designed by MADI's artists, with every small detail, bringing the childhood world to the child's birthday party.
Please make order 2 days in advance for this design. Please note that colour of this design could be variable a bit with shown image.