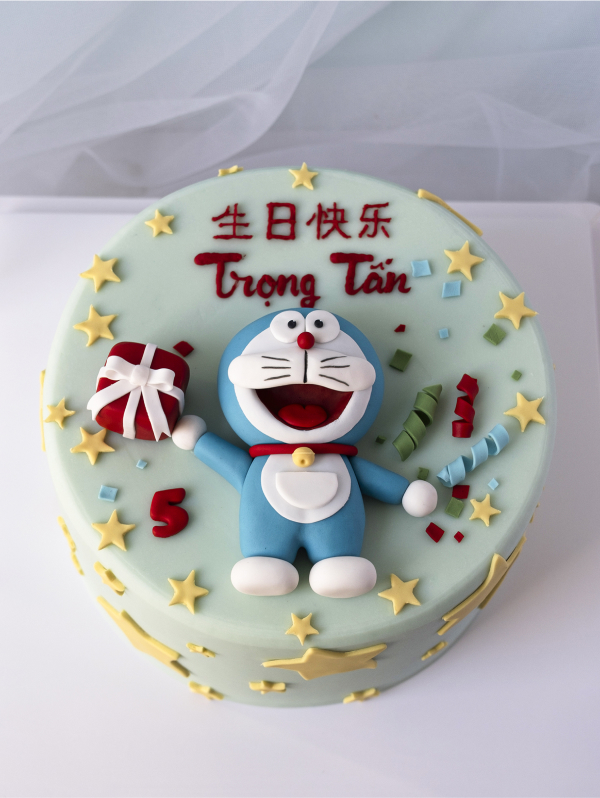 DORAEMON 01
Happy 5th birthday to Trong Tan. Wishing you lots of luck in your life, just like how Doraemon helped Nobita overcome all the obstacles.
Request for a consultation
The birthday cake is designed for a young boy who is a hardcore fan of the famous comic book series, Doraemon. The cake is decorated with fondant by the skilled MaDi artist, with cute and eye-catching designs. The Doraemon character on the cake looks very similar to the original character in the animated series, complete with a yellow star, a red gift box, and the special Chinese phrase "Shengri kuaile". The cake base consists of layers of soft sponge cake and high-quality fresh chocolate, creating a delicious and visually appealing cake.
Please make order 2 days in advance for this design. Please note that colour of this design could be variable a bit with shown image.