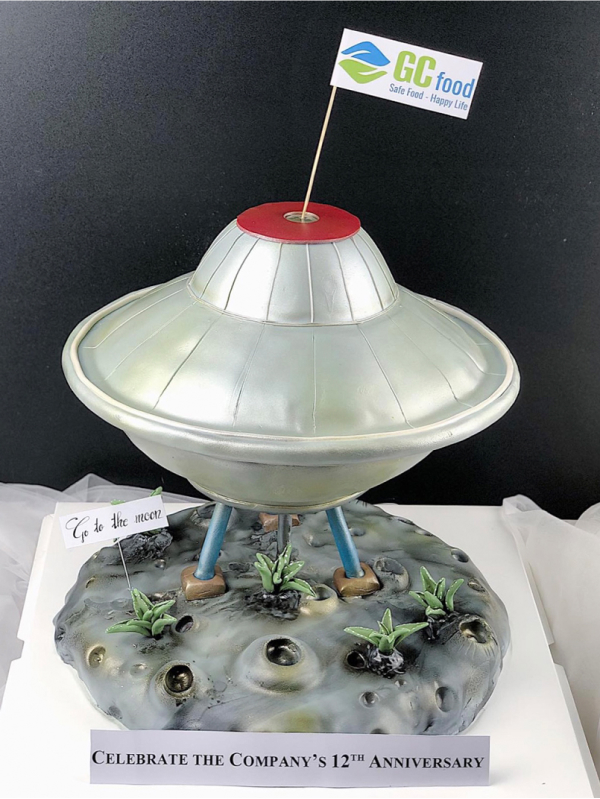 DẤU ẤN 10
Congratulations on the 12th anniversary of GC Food company establishment.
Request for a consultation
The flying saucer named GC Food is ready to fly to the moon. The achievements that GC Food has gained over the years are the result of a long accumulation and great dedication from all employees in the company. And now GC Food is ready to continue conquering new and even more beautiful planets.
Please make order 2 days in advance for this design. Please note that colour of this design could be variable a bit with shown image.