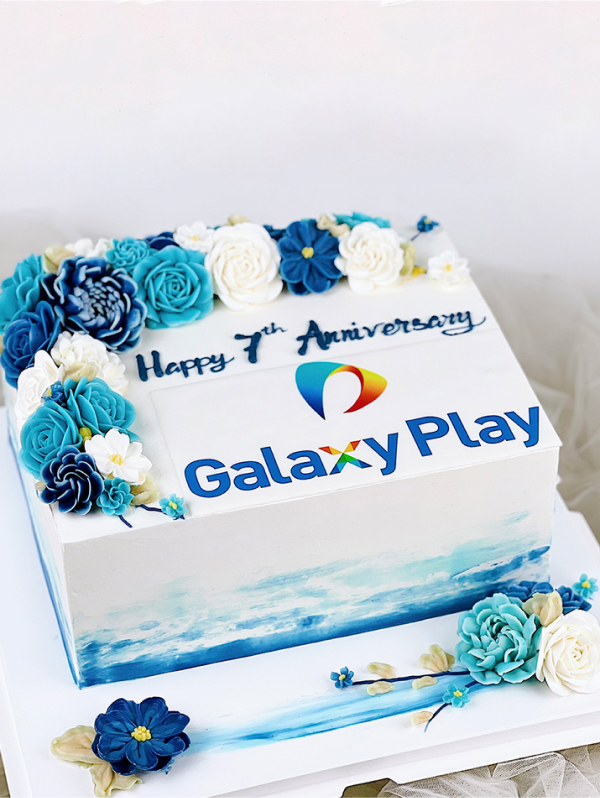 Dấu Ấn 09
After nearly 7 years since its launch, and winning over many hearts of domestic audiences through its high-quality visuals and sound in movies, Galaxy Play is gradually gaining a position in the entertainment industry in the country.
Request for a consultation
As an enduring symbol of Galaxy Play's 7-year journey, the MADI Cake artist has created a cake full of blue roses - a representation of aspirations and dreams, and also the brand's signature blue color.
The cake is made of layers of soft and smooth vanilla hazelnut sponge cake, infused with delicious cream cheese layers, creating a sweet and addictive taste.
Please make order 2 days in advance for this design. Please note that colour of this design could be variable a bit with shown image.