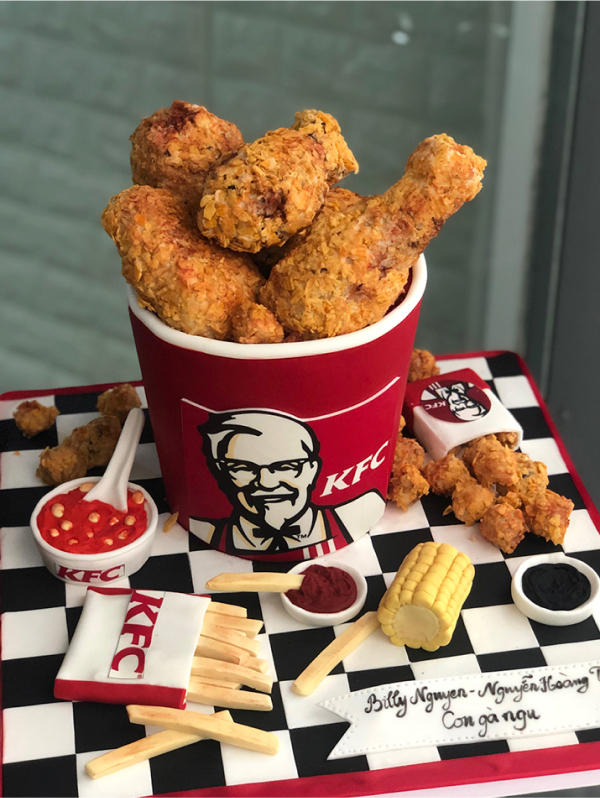 Dấu Ấn 08
The new KFC chicken pieces are so delicious and tempting.
Request for a consultation
For now, it's not crispy fried chicken pieces, but a cake artwork created by MaDi's artisan in the shape of an attractive KFC meal.
Every detail, from the fried chicken pieces, French fries potatoes to the dipping sauce, is designed to be very authentic. Inside the salty outer layer are layers of unique Hong Kong-style sponge cake and sweet-sour jam, creating many surprises for the cake recipient.
Please make order 2 days in advance for this design. Please note that colour of this design could be variable a bit with shown image.