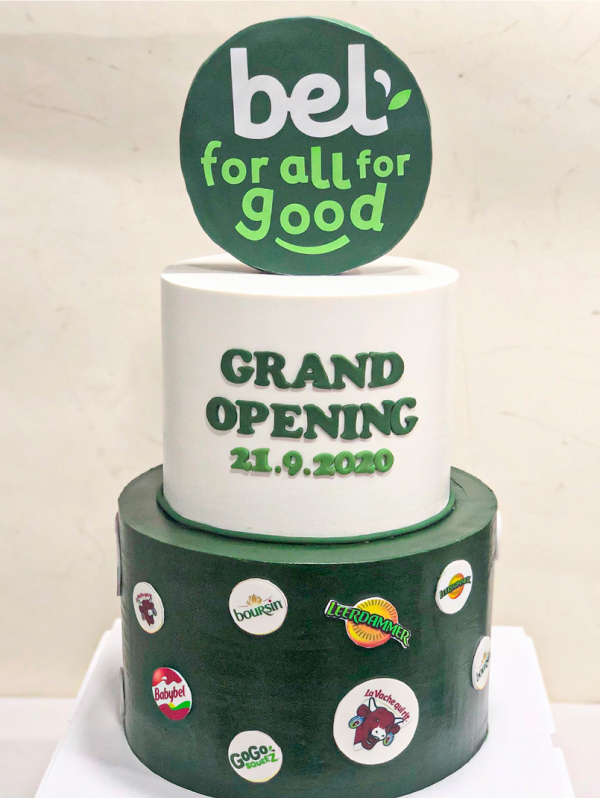 DẤU ẤN 07
Congratulations on the official opening of the new branch of Bel Vietnam.
Request for a consultation
The Laughing Cow is a famous and successful brand of Bel Vietnam. After years of research and development, Bel constantly introduces new product lines that are good for health. The opening of the new branch to serve the needs of Vietnamese consumers is an important milestone in Bel's development journey.
The cake with the brand's distinctive green color and prominent logo will be a memorable touch on that special day.
Please make order 2 days in advance for this design. Please note that colour of this design could be variable a bit with shown image.