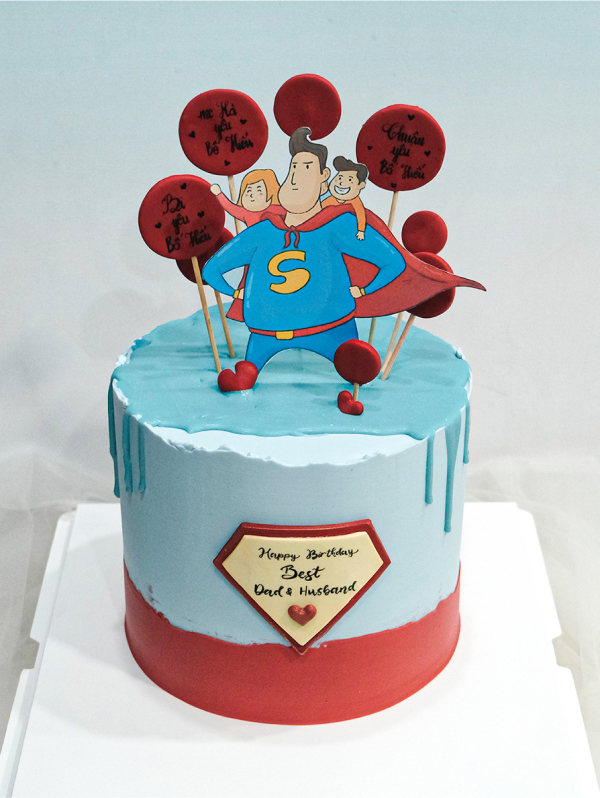 DADDY 02
"Happy birthday to Daddy Hieu. The whole family loves you very much."
Request for a consultation
The meaningful cake dedicated to Dad is beautifully designed by the MADI cake artist. Dad is the Superman of our family, taking us to travel everywhere, protecting us all the time, and loving us the most in the world.
Wishing Dad a happy birthday, always healthy and happy with our family! Thank you, Dad, for everything.
Please make order 2 days in advance for this design. Please note that colour of this design could be variable a bit with shown image.