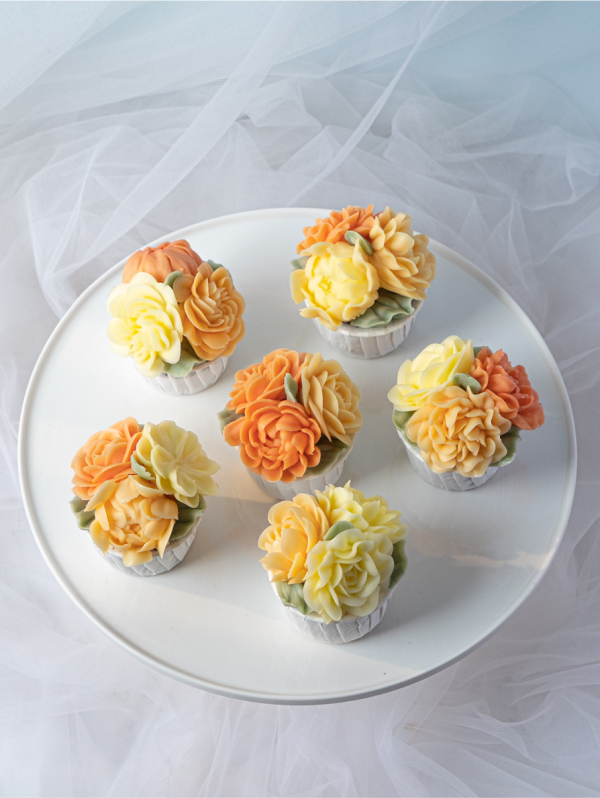 Cupcakes VƯỜN HỒNG 02
Welcome to visit a rose garden full of yellow and orange.
Request for a consultation
Yellow roses have many special meanings. They are given to wish a smooth and successful start and abundant success for loved ones or colleagues. They are also given to close friends and family members on their birthdays to express sincere friendship, happiness, and warmth. Or they can be given to beloved mothers as a sign of gratitude and respect.
Choosing a set of brightly yellow cupcakes also adds warmth and affection to the relationship between you and your loved ones.
Please make order 6 hours in advance for this design. Please note that colour of this design could be variable a bit with shown image.