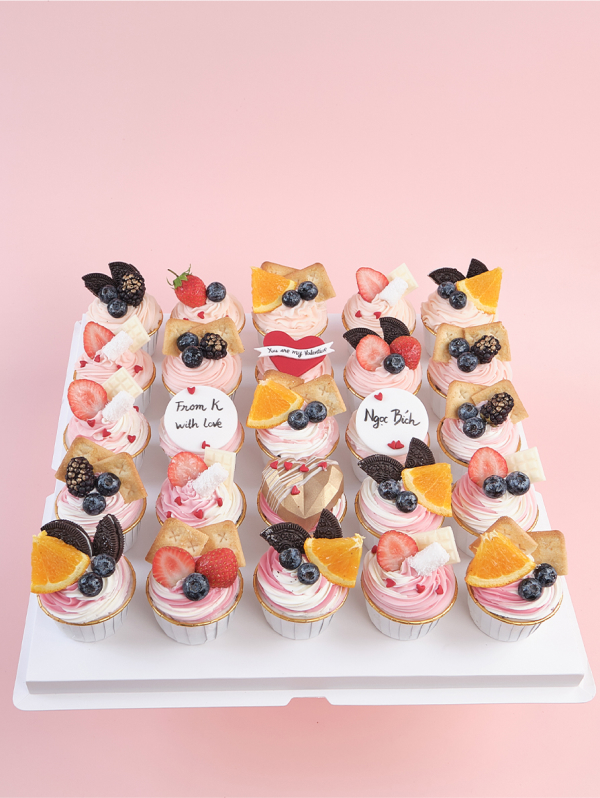 Cupcakes Ngọt Ngào 06
"You are my valentine, Ngọc Bích – From K with love"
Request for a consultation
A collection of sweet cupcakes decorated with juicy fruits such as strawberries, oranges, blueberries, and various types of cookies and chocolates, crafted by MaDi Cake artist for fruit lovers.
The soft and smooth caramel filling combined with sweet cream caramel and the sourness of fruits balances the sweetness of the caramel, creating a delicious and wonderful flavor of these cute little cupcakes, conveying the sweet love of a boy for a girl.
Please make order 2 days in advance for this design. Please note that colour of this design could be variable a bit with shown image.