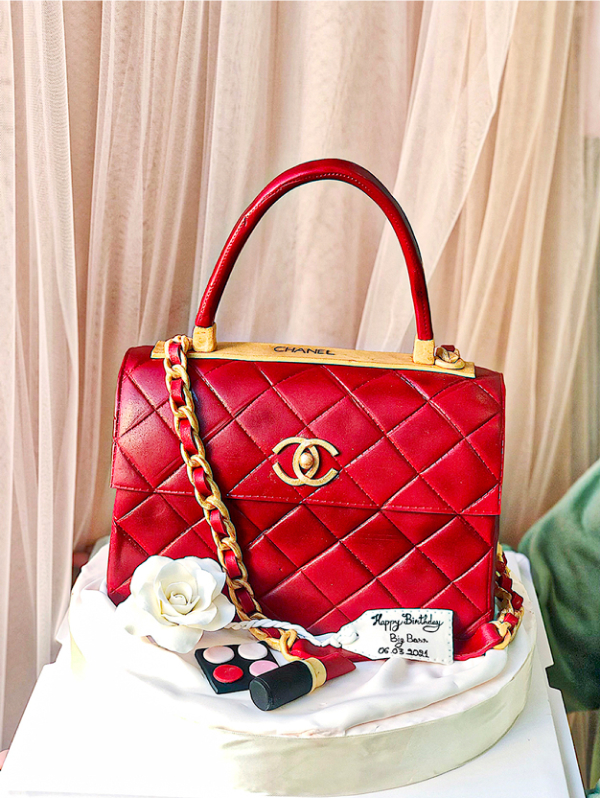 CHANEL 02
Giving the Boss a surprise gift on her birthday.
Request for a consultation
A Chanel handbag-shaped cake will surprise and make the Boss happy when receiving it as a gift from the staff. The luxurious and elegant red handbag, along with the makeup set made of fondant, creates soft and delicate lines. It's wonderful that inside the cake are layers of fresh and moist Red Velvet cake combined with rich and creamy cream cheese frosting. We wish the Boss a complete and happy birthday, becoming more beautiful, stylish and happy day by day.
Please make order 2 days in advance for this design. Please note that colour of this design could be variable a bit with shown image.