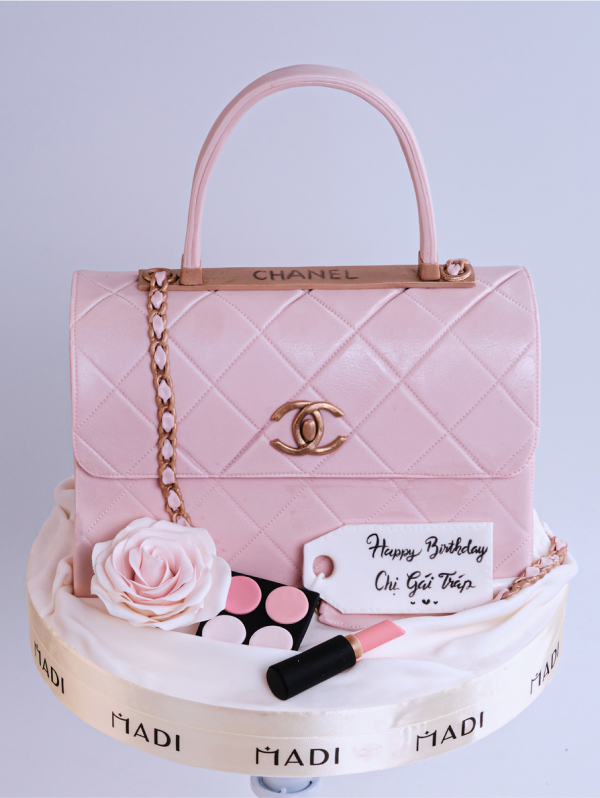 CHANEL 01
If she is a devotee of the Chanel fashion brand, then this is the cake for her.
Request for a consultation
MADI's cake model is shaped like a lovely pink Chanel bag. Every detail, from the stitching, logo to the strap, is meticulously crafted by the cake artist to create a realistic look of the bag. With the addition of a lipstick and a pink powder box, the cake becomes even more sparkling in the eyes of fashionistas who love the Chanel brand.
Not only attracted by its appearance, but the cake's inner texture is also equally appealing. Made from layers of soft and moist Red Velvet cake alternating with tangy-sweet cream cheese, the cake is extremely tempting, making you unable to resist it.
Please make order 2 days in advance for this design. Please note that colour of this design could be variable a bit with shown image.