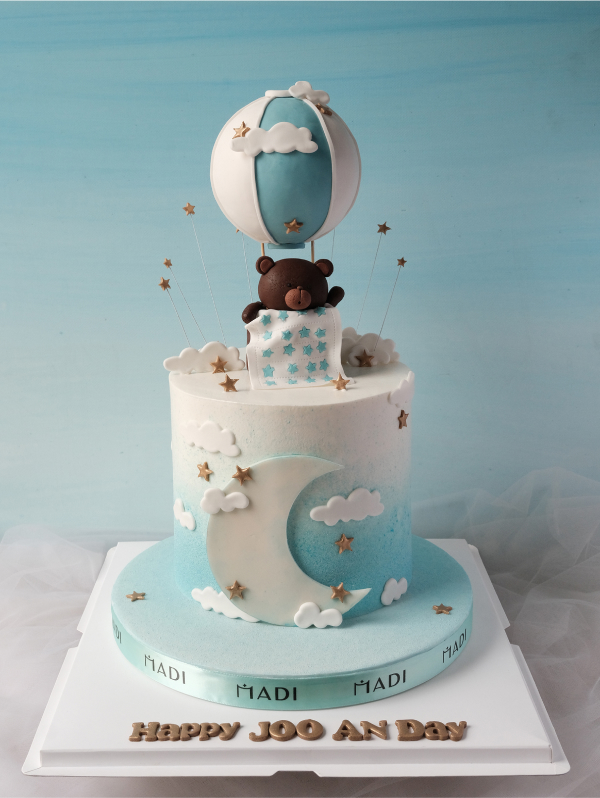 BÉ GẤU 03
Happy birthday to Joo An. Wishing you good health and many exciting discoveries in life on your new age.
Request for a consultation
The night sky is very bright and full of sparkling stars. Little Bear wishes to fly to the night sky to admire the giant moon and pluck the shining stars. Mom hopes that Little Bear will be strong and healthy so that you can do whatever you want in the future, and fly higher and farther on your life journey!
Please make order 2 days in advance for this design. Please note that colour of this design could be variable a bit with shown image.