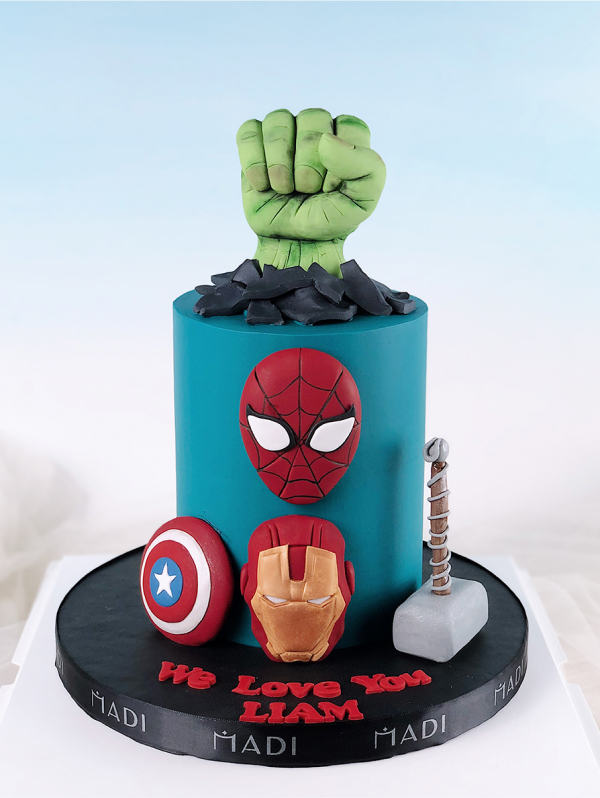 AVENGERS
Happy birthday, beloved Liam! Be strong and brave like Marvel superheroes, my child! The whole family loves you!
Request for a consultation
A special cake design for Avengers fans - the superhero team: Hulk, Spiderman, Captain America, Iron Man, and Thor. This is not only a world of childhood but also adults who are passionate about Marvel's superhero movies. The cake artist from MaDi has meticulously studied the iconic images of superheroes to create a sharp and beautiful design. Choosing a suitable filling like Hong Kong gato cake and pineapple jam, the cake will become more attractive and irresistible than ever before.
Please make order 2 days in advance for this design. Please note that colour of this design could be variable a bit with shown image.