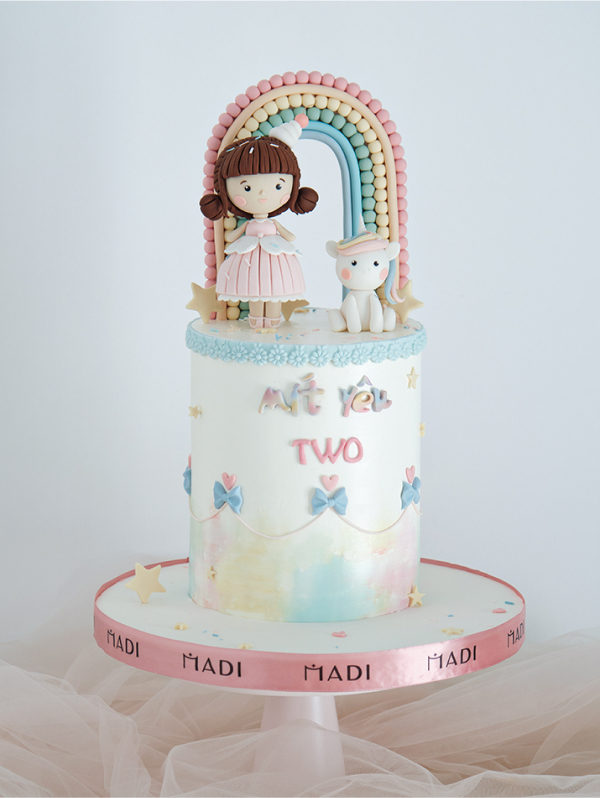 Angle 11
Happy 2nd birthday, beloved Mít!
Request for a consultation
Grandma wants to give Mit a beautiful cake on her birthday. A cute rainbow cake, and grandma hopes that, 'In your life, you keep painting it beautiful. The colors of the rainbow create many dreams. With a pen in hand, you can turn them into reality. May your future shine brightly with vibrant colors.'
The cake is exquisitely designed by the artist at MaDi, who pays meticulous attention to every small detail, conveying Grandma's wonderful affection for Mít, a small and adorable girl.
'Wishing Mít good health, always be obedient, and becoming more and more beautiful every day! Grandpa, grandma, and the whole family love Mít!
Please make order 2 days in advance for this design. Please note that colour of this design could be variable a bit with shown image.